Best Clothing Labels for Hats and Mittens
Lucinda Winston
Which personalized labels are best for winter clothing?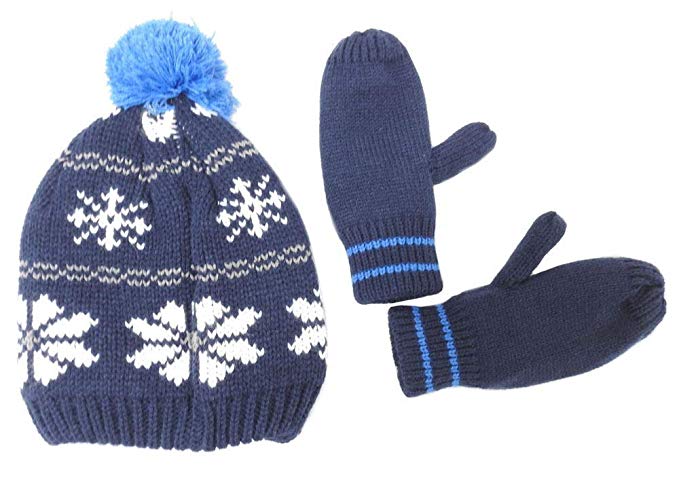 With winter weather hitting many areas of the country, knitted and fleece hats, gloves and scarves are being unearthed from trunks and the backs of cupboards.  These types of items tend to be the ones that get mislaid most during the course of the winter.  Constantly being put on and taken off, there is ample opportunity to lose them!
Winter hats, gloves and scarves are especially hard to keep track of at school and daycare.  The addition of a personalized clothing label will not only help the young owner find their item, and avoid the anxiety of mix-ups, but is very helpful for the staff who need to return items found in the Lost and Found box.
Personalized Fabric labels
One of the simplest labels to use for identification, is a personalized fabric sewing label.  These tend to be  woven from polyester yarns – durable, colorfast, and stretch-proof – and usually have a single color background and single color for text.  A strong color contrast is best for identification labels.
Sew on labels or iron on labels?
For loosely knitted items, a sew on label works best.  These can be stitched down in each corner in just minutes, and can easily be removed if items are to be passed on to siblings or donated to other families. For items made of fleece, a tagless iron on label will work as an alternative to a sew on label.
STICK ON CLOTHING LABELS
For knitted or fleece items with a satin "care" label (often found on an inside seam), an easy-to-apply stick on clothing label is a wonderful solution.  Designed to stick to polyester yarns, these small labels will  safely go through washing and drying cycles.
With so many personalized label options available, there will always be just the right type of label for the garment.
For friendly advice on any labeling needs, just contact It's Mine Labels!