A valuable family investment – labels for school!
Lucinda Winston
Most parents are aware that schools and day care centers require that clothing and other personal belongings be labeled clearly so that if they are lost or mislaid, they can be returned to their rightful owner.  And most parents and caregivers dread the chore of having to label everything that leaves the house!  We try to make it easy for families.
Using personalized clothing labels for kids can really help them avoid the anxiety of unintentional mix-ups, and most importantly ensure that valuable clothes, shoes, sports equipment and more come home at the end of the day.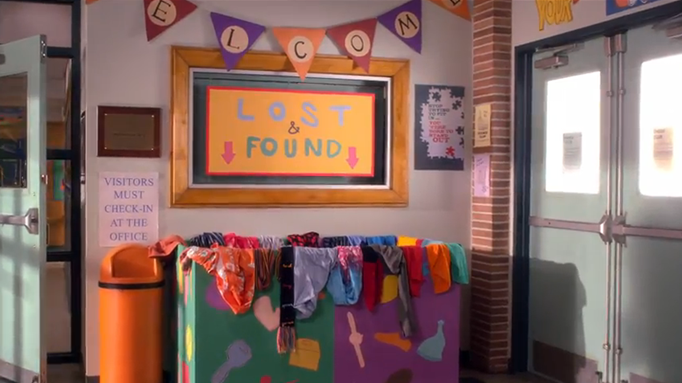 For most clothing, such as cotton shirts, pants, undershirts, etc. a smooth iron in label is ideal. They are discreet, but easy to spot inside clothing.  An iron on label is often considered a perfect solution as they are quick and easy to apply, and will stay on in aggressive laundry situations.
If certain items have a satin care label inside them (often found on a seam) a personalized stick on clothing label can be a wonderful choice.  These are simply pressed onto a care label and will stay on in the washing machine and dryer.
For sweaters, fleece and other items that do not have a smooth surface, a sew on label would be perfect.  Sew on labels can be produced with the students name embroidered onto it, giving a more elegant look to an item.  With a quick stitch in each corner of the label, these will also stay on in the laundry, and can be removed if necessary.
For lunch boxes, water bottles, sports equipment, and other items with a hard smooth surface, a waterproof stick on label works very well.  Again, with the students name clearly printed on the label, any misplaced items can easily be returned to the rightful owner.
If a family isn't sure how many labels they will need, a durable laundry marker with some blank stick on and iron labels might be a good solution.
And for the family that would like their school- or college-age children to label their own belongings, our Snappy Tag system is very popular! Very easy and fun to use.
Make a small investment in personalized clothing labels (starting at $16), and your new valuable purchases will not end up in the Lost & Found bin.
For more advice on the best labeling solutions for students, please call our office at (866) 695-2235 and the staff will be delighted to assist you.