Woven Fabric Labels for Handmade Items
Lucinda Winston
Custom Fabric Labels for Handmade Items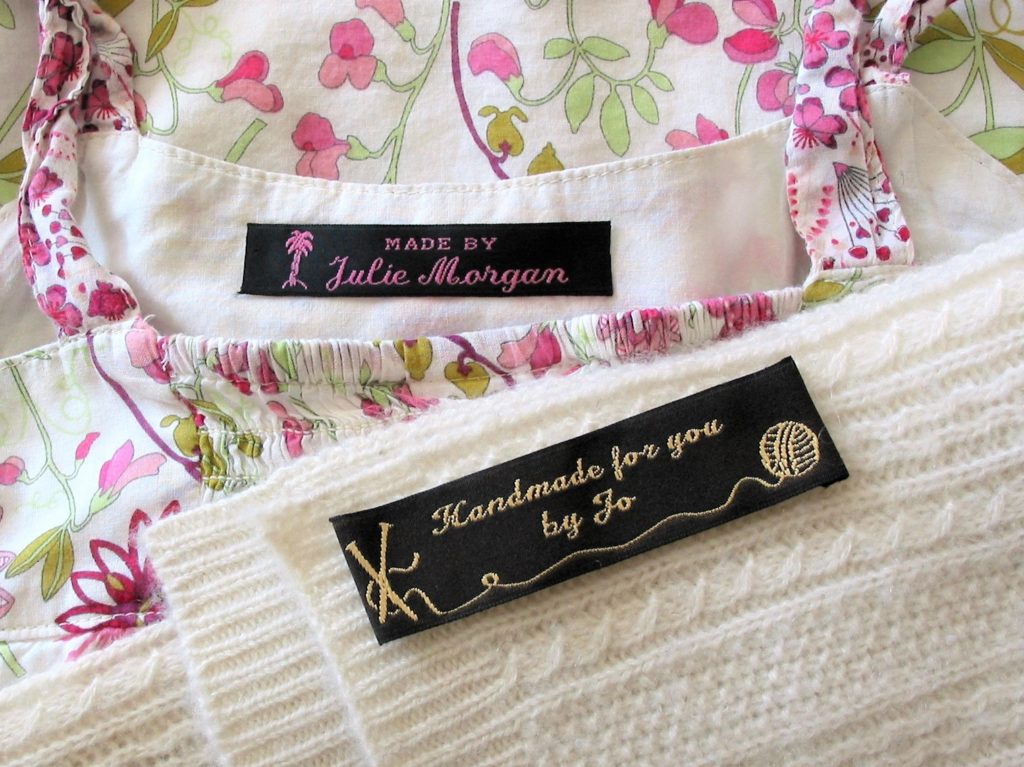 Why Choose Woven Labels?
Millions of people around the world enjoy the almost limitless opportunities in creating handmade items. From young to old, from school craft projects, to complex woven creations, there is a a charm about a unique item made from scratch, that is hard to match.
Fabric labels, which are embroidered with text, are ideal for attaching to pieces made from soft materials.  These can include the name of the creator, contact details, or simply a special sentiment, such as "Made with Love". Some items where a soft woven label might be appropriate are:
Knitted items, such as scarves, shawls, baby clothing, etc.
Crocheted items, such as mats, yarmulkes, clothing, etc.
Felt items, such as bags and totes, accessories, etc.
Handmade clothing, such as dresses, aprons, etc.
Creating a Custom Fabric Label
There are a few things to take into consideration before buying a personalized label.
What size label would suit your products?
What color combinations would suit your material or business?
Would a bold font or a pretty script font work best for you?
Would an icon, such as knitting needles or a teddy bear, be appropriate?
Do you need contact information on your label?
Working with an experienced label company is very helpful as they will have valuable advice based on years of custom orders. Make sure special handmade items are recognized and cherished well into the future.
Brought to you by Its Mine Labels in the USA