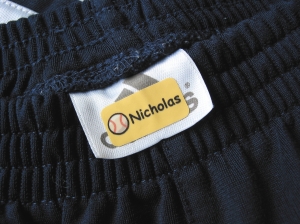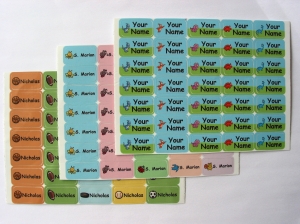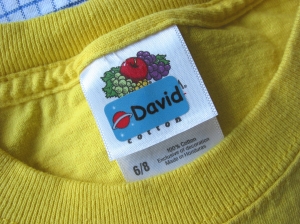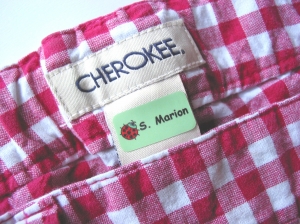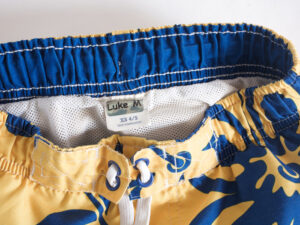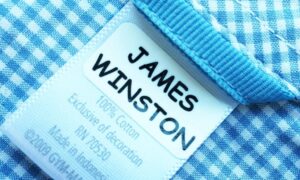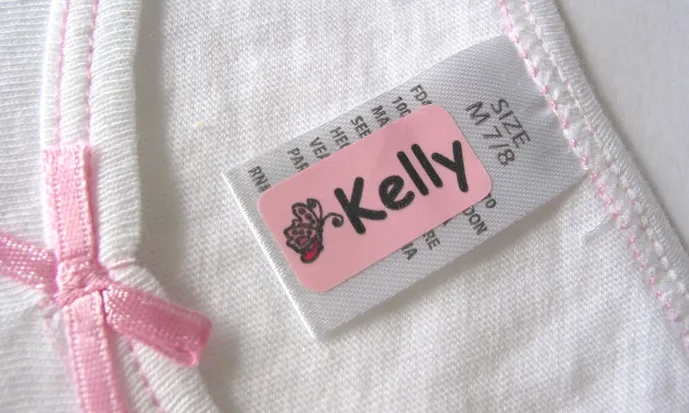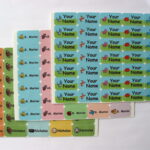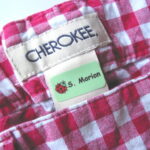 Stick On Fun Clothing Labels
These durable name labels are a quick and easy solution for the person who wants to avoid sewing or ironing because they are designed to be pressed onto the care labels found inside most clothes. No equipment required!
School is in session, and summer camp season is coming, and that means kids are more likely to lose their supplies, jackets, lunchboxes, and anything else they take to school or camp. Need a simple and cute solution for keeping your belongings organized? Try stick-on clothing labels!
Our stick-on clothing labels are also wonderful for labeling clothes for seniors. We offer stickers in a range of attractive plain colors or pretty patterns. There is no need to worry that these labels will fall off in the washer or dryer. These stickers are stronger than your average sticker because they are designed to be safe in the laundry.
Information on stick on labels for clothes:
Labels stick onto the satin (or similarly smooth) care tags
Durable—will stay on in the washer and dryer
Thin and smooth
Available with 1, 2 or 3 lines of text
Up to 10 characters per line—including spaces
Available Designs
We have sixteen designs to choose from that will appeal to a wide range of ages. Currently available are several different kinds of sports themed labels, from footballs to hockey pucks. You're bound to find the sport you like. We also have different nature inspired prints, from butterflies to dinosaurs. If you want a more neutral appearance, we also have different background prints in soft blues, greens, pinks, and white. If you would like to see an even wider range of clothing labels, then you can click here to view our full product line.
Name labels for clothing
Our stick-on clothing labels are versatile and sturdy, which means they can be applied in a multitude of different situations. They fit perfectly on the care tag of children's clothes, and kids will love the different designs. They would be handy in school, daycare, or camp, where children need to have their personal belongings identified in case they get lost or mixed up. The same applies for communal living situations like assisted living centers. Stick-on name labels can save a lot of time and confusion because it eliminates the guesswork of trying to return someone's item.
Size
7/8″ x 7/16″. Our fun stick-on clothing labels are small enough to fit on a care tag, but large enough to allow for 1, 2, or 3 lines of text with 10 characters per line including spaces.
Price
70 = $20
Delivery times for personalized labels:
Product is shipped approximately 1 – 3 days from the time of order. Click here to view all delivery times.